The GOK Regler- und Armaturen-Gesellschaft mbH & Co. KG company is one of the leading manufacturers in the field of regulation technology for liquid gas and heating oil and stands as a synonym for quality and safety.
Since its foundation in 1968, the family-run company has relied on a high vertical range of manufacture "Made in Germany". In addition to the production and the research and development departments, the sales and service departments are located at the company's headquarters in Marktbreit near Würzburg.
As an authorized GOK wholesaler, HybridSupply supplies you with the entire product range. Simply enter the official GOK article number into the search box of our online shop and you will be taken directly to the desired GOK product.

Downloads
Further information such as product catalogues, technical information and assembly instructions can be found in our free download area.
Shop
HybridSupply is an official and authorised distributor for GOK products.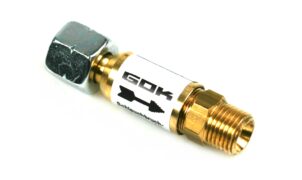 Hose Rupture Protection
The hose rupture safety device is a safety device in liquid gas systems that protects against uncontrolled gas leakage. Open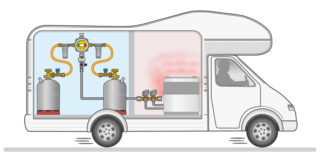 GOK Crash Sensor pressure regulator – heating while driving
If the gas heater on board is also intended to supply the vehicle with heat during travel, special safety devices must be provided to prevent gas escaping in the event of a possible traffic accident. Open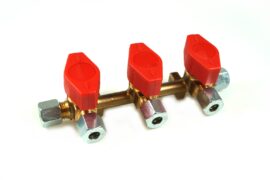 Gas Distributors
Distribution blocks, also known as shut-off valves, are designed for use in the low-pressure sector after the pressure reducer and allow quick and easy opening and closing of the gas supply to individual appliances such as cookers, stove tops, refrigerators, heaters, etc. The gas supply to the appliance can be opened and closed quickly and… Open
We look forward to hearing from you
Do you have any questions or suggestions?
Please contact us. We will be happy to help you.