V-LUBE is a manufacturer of premium additives for specific applications in niche markets.
Technical demands, high effectiveness and full transparency make V-LUBE the leading manufacturer of valve protection additives for gas-powered vehicles. From the very beginning, V-LUBE had its products regularly tested for consistent quality by independent institutes.
The efficacy of the V-LUBE Valve Saver Additive has been confirmed in several independent studies, including a long-term road study conducted by the Saarland University of Applied Sciences.
V-LUBE GmbH is part of the HybridSupply group.

Shop
As a V-LUBE customer, you can be sure that you are always using an effective product of consistent quality.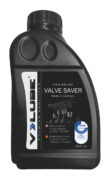 V-LUBE Valve Saver
Unlike powered engines, gas is fed without additives into the combustion chamber of gas-powered vehicles. The protective function of the additives contained in gasoline is absent which increases the stress on valves and valve seats. Öffnen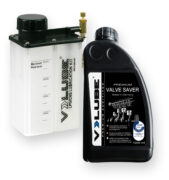 V-LUBE Valve Saver Kit 2.0
The new V-LUBE Valve Saver Kit 2.0 is a refinement of the already proven V-LUBE Valve Saver Kit. Öffnen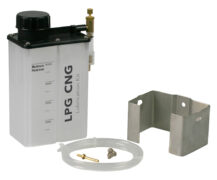 LPG/CNG Lubrication Kit (white label version)
The quality-tested and established V-LUBE Valve Saver Kit 2.0 is now also available as a white label version - the LPG/CNG Lubrication Kit. Öffnen