STEP LPG tanks are produced by the Turkish manufacturer, MERIDYEN ALTERNATIVE FUEL SYSTEMS.
All LPG tanks manufactured under the STEP brand name are finished to the highest quality and safety standards.
The MERIDYEN ALTERNATIVE FUEL SYSTEMS company is one of the leading manufacturers in the sector worldwide.
For years, the focus was on the OEM business, which included Kia and Hyundai as customers, as well as numerous well-known LPG / CNG system manufacturers including Landi Renzo, Prins, Vialle and BRC.
Shop
HybridSupply, as the official and authorised distributor of STEP LPG tanks, distributes the entire product range of the manufacturer.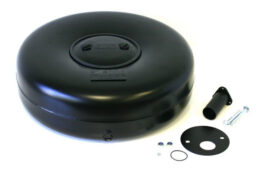 STEP Internal Toroidal Tank
The Internal Toroidal Tank is installed in the wheelbase of the vehicle when retrofitting an LPG system. The Internal Toroidal Tank is fixed to the under-body of the vehicle with screws and a counter plate. Open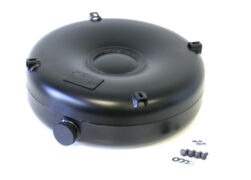 STEP External Toroidal Tank
The external toroidal tank is usually installed under the vehicle when retrofitting an LPG system. The latest version of the external toroidal tank has four welded fixing eyelets that serve as fixing points on the underbody of the vehicle. Open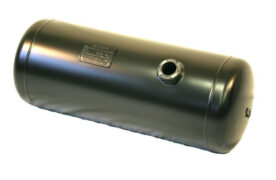 STEP Cylindrical Tank
LPG cylindrical tanks are the most versatile LPG tanks when retrofitting an LPG system. They can be mounted inside the vehicle, externally as externl tanks or on the back of a pickup truck. Open