The safe gas supply for on the road
CAMPKO specialises in the manufacture and development of components and systems for the mobile gas supply of motor homes, campers, caravans, RVs and boats.
CAMPKO products meet all necessary safety standards and ensure a consistently high level of quality.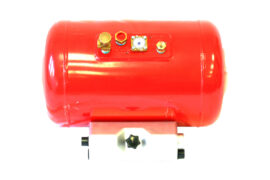 CAMPKO STEEL Camper Propane Tanks
Camper propane tanks (also called rv propane tanks or vapour gas tanks) are available as ring tanks or cylinder tanks. Open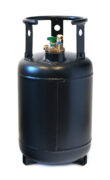 CAMPKO STEEL – Refillable Gas Bottles made of Solid Steel
The CAMPKO STEEL refillable gas bottle is a real heavyweight with its high safety standard. Open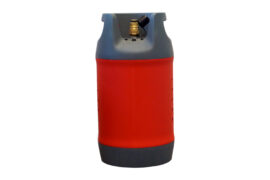 CAMPKO COMPOSITE – Refillable Gas Bottles made of Composite Material
The CAMPKO composite refillable gas bottle is offered in two different valve versions, OPD valve and multivalve. Both valves have an 80% fill stop function that protects against overfilling. Open
Camper Propane Tanks and Refillable Gas Bottles
The advantages are obvious
Permanently installed camper propane tanks enjoy in recent years increasing popularity among campers in the leisure sector. Retrofitting eliminates the need for regular exchange of conventional 5kg or 11kg gas cylinders, which with their low filling capacity quickly run out at low temperatures and have to be replaced regularly.
During longer stays abroad or when wild camping the exchange possibility is additionally strongly limited.
Permanently installed gas tanks and refillable gas bottles offer the camper not only more safety, but also a significantly higher filling quantity and thus longer use of all gas consumption devices.
Properly permanently installed gas tanks & refillable gas bottles in motorhomes, campers, RVs & caravans provide additional safety for every camper and his companions. Conventional exchangeable gas cylinders are often inadequately secured in the gas locker, as the fastening must be loosened quickly and the cylinders must be easily accessible. Often exchangable gas bottles are secured only with thin straps or metal chains from slipping and not infrequently simply placed in the gas locker without securing. A great advantage of permanently installed gas tanks & refillable gas bottles are the robust tank fasteners made of steel or stainless steel, which are firmly connected to either the body of the vehicle or the back wall of the gas locker.
All CAMPKO refillable gas bottles and camper propane tanks are equipped with overpressure safety valves and 80% fill stop valves. The latter protect against overfilling during refueling.
Camper propane tanks, formerly also referred to as rv propane tanks or vapour tanks, are usually mounted underneath the motorhome to save space. CAMPKO offers them as ring tanks or cylinder tanks. Underfloor gas tanks can be operated in combination with refillable gas cylinders and guarantee an autonomous gas supply. CAMPKO gas tanks are currently available up to 120L gross filling volume and can be increased to 150L in combination with a refillable gas bottle. In exceptional cases even larger filling volumes can be achieved.
CAMPKO refillable gas bottles and gas tanks can be refuelled via a direct refuelling valve in connection with an LPG Adapter at the gas tank or via an external refuelling valve which is attached to the vehicle body of the camper. The external filling valve is an LPG filling valve that can be used to refuel camper propane tanks and refillable gas bottles at any gas station in Europe. In the case of combinations between two gas tanks or refillable gas bottle and gas tank, both are refuelled via an external refuelling valve. The external refuelling valve is connected to the valve of the gas tank or refillable gas cylinder via an LPG filling hose.
As there are different filling systems at autogas filling stations throughout Europe, an LPG Adapter Set for all filling systems should be carried as a precaution.
ECE 67R and 67R are not equal To ECE 67R-01
The CAMPKO STEEL series has a full ECE 67R-01 homologation. Often gas tanks or refillable gas bottles are marked ECE 67R or 67R compliant, but in very few cases they have an actual ECE 67R-01 homologation. In such cases, either the ECE 67R-01 standard is attempted to be met in production without actually going through the certification process, or the product has the expired ECE 67R-00 homologation which has since been replaced by ECE 67R-01.
Frequently Asked Questions
Your Advantages at a Glance
no 10-year inspection period by TÜV – ECE 67R-01 homologated
high safety standard thanks to ECE 67R-01 homologation from the automotive sector
variety of sizes – available in many versions – an individual solution for every camper & caravan
compatible with external gas level indicators (remote indicators) available on the market
removable bottle collar (for refillable gas bottles) for space-saving installation
direct refueling possible at the gas tank or via external refueling valve (LPG filling valve on vehicle body)
compatible as multi-tank solution (several gas tanks & refillable gas bottles can be combined)
refueling possible at any time thanks to valves with 80% fill stop function