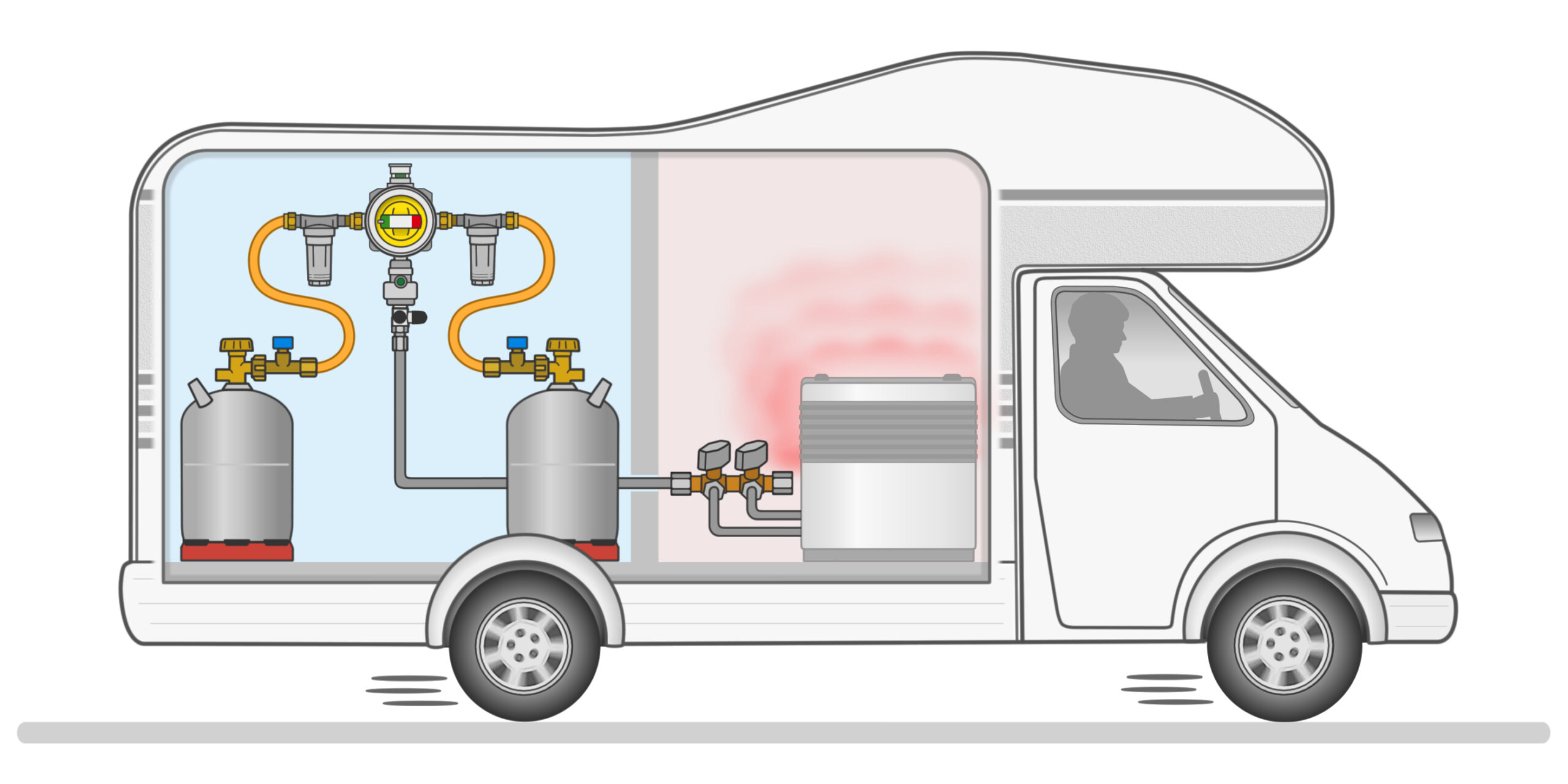 GOK Crash Sensor pressure regulator – heating while driving
If the gas heater on board is also intended to supply the vehicle with heat during travel, special safety devices must be provided to prevent gas escaping in the event of a possible traffic accident.
The combination of a Hose Rupture Safety (HRS) for the high-pressure hose connection and a mechanical crash sensor for the hose connection permanently monitor the liquid gas installation.
The connection to the gas cylinder is made with the country-specific hose rupture safety HRS and a high-pressure hose line without having to change the low-pressure regulator. A gas filter is located between the hose line and the low-pressure regulator, which protects the connected fittings and equipment from contamination.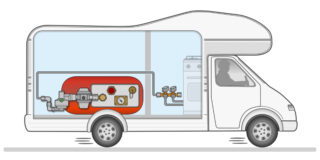 Pressure Regulator for Direct Mounting on the Vapour Gas Tank
Safety gas pressure control system for operating vapour gas tank in caravans and motor caravans while driving. Open
We look forward to hearing from you
Do you have any questions or suggestions?
Please contact us. We will be happy to help you.