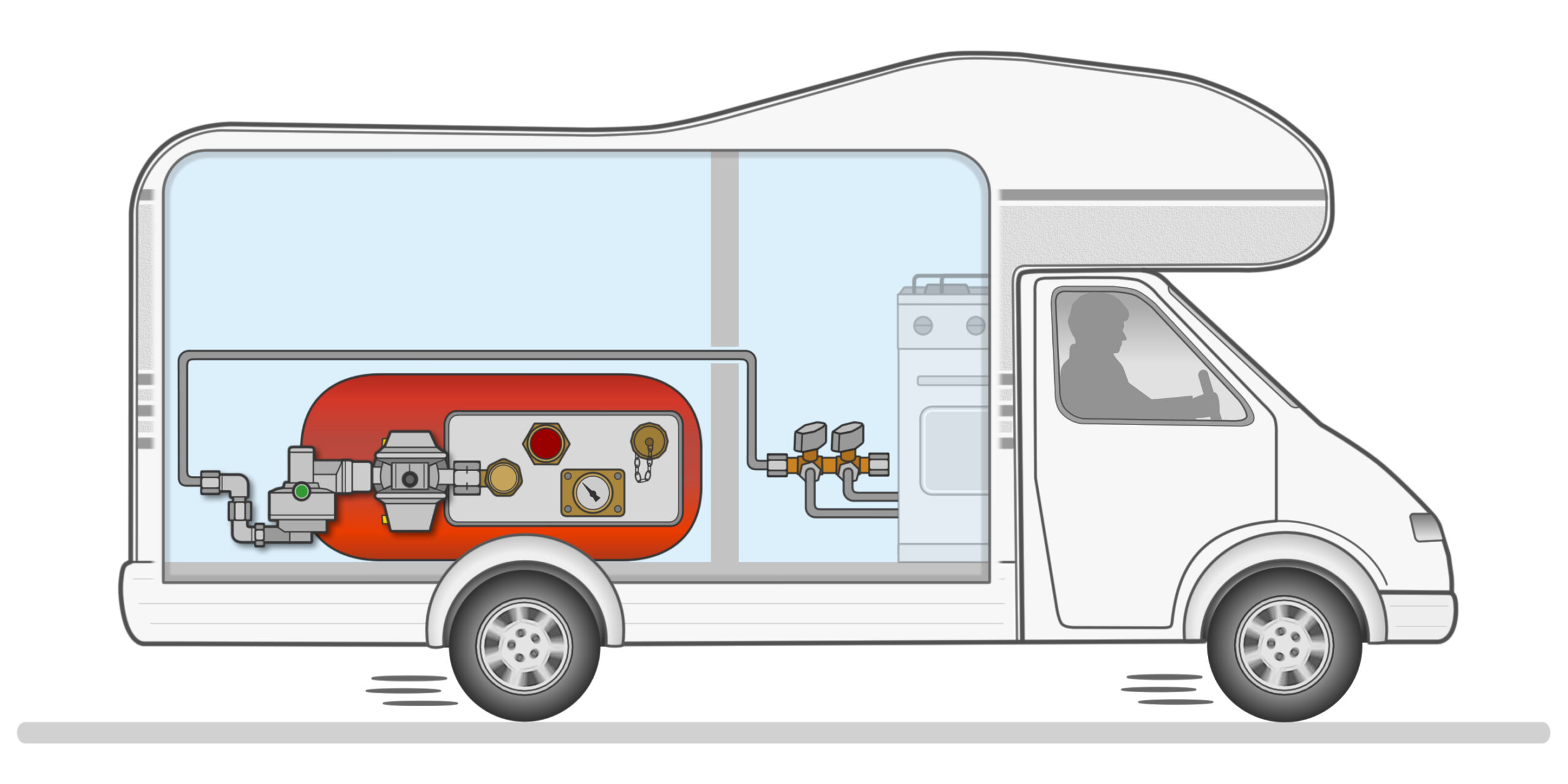 Pressure Regulator for Direct Mounting on the Vapour Gas Tank
Safety gas pressure control system for operating vapour gas tank in caravans and motor caravans while driving.
Consisting of:
Low pressure regulator with overpressure safety device S2SR (ÜDS)
mechanical crash sensor and testing device
Heating while driving by means of an integrated mechanical crash sensor, which shuts off the gas passage in the event of an accident with a deceleration of 3.5 g ± 0.5 g directly acting on the release element; this corresponds to an impact speed of approx. 15 to 20 km/h on a solid obstacle with an average vehicle weight
Direct mounting on the tapping valve of the vapour gas tank
Test device for leak testing of the liquid gas system without dismantling the pressure regulating device
suitable for the connection of an Eis-Ex
Version with outlet connection RVS 10 / 8 is equipped as standard with a transition piece for connection to 8 mm pipes
Maximum permissible pressure: PS 16 bar
EC type examination according to GAR
We look forward to hearing from you
Do you have any questions or suggestions?
Please contact us. We will be happy to help you.