Gas grills are the resource-saving, powerful and flexible alternative to conventional charcoal or electric grills.
Campingaz gas grills stand out, whether in the stationary or mobile version, because of their high level of functionality, high and immediate performance, and a modern user-friendly design.
All the Campingaz gas grills are delivered with a middle pressure gas hose and a gas pressure regulator.
Campingaz gas grills products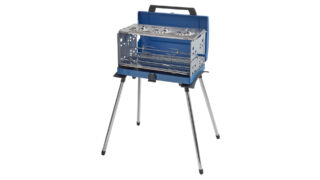 Campingaz Case Gas Grill PUEBLO IV 200 SGR
The PUEBLO IV 200 SGR case gas grill is a powerful, versatile 4-in-1 cooking appliance. Open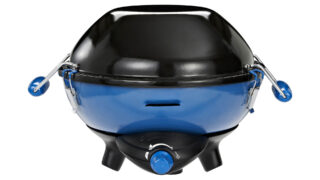 Campingaz Party Grill 400 CV
The Party Grill 400 CV by Campingaz is a versatile camping grill. The user has a choice of five different cooking plates which are included in the scope of delivery. In addition, the lid is designed to be converted into a wok. Open
We look forward to hearing from you
Do you have any questions or suggestions?
Please contact us. We will be happy to help you.