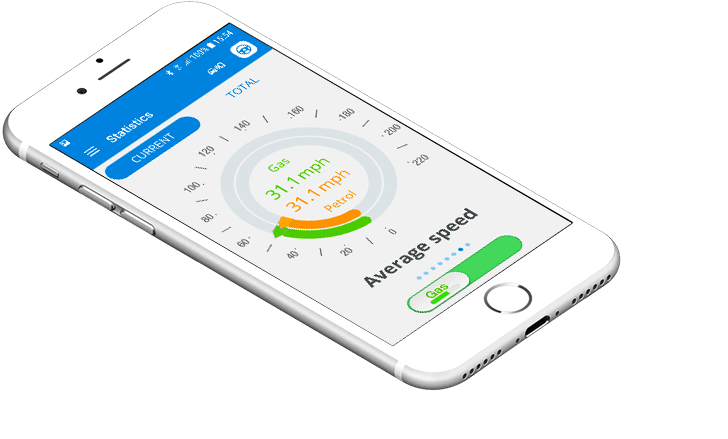 Landi Renzo Connect
Manufacturer: Landi Renzo
Origin: Italy
The Landi Renzo Connect system is a tool for connecting the control unit of the natural gas system with your smartphone through an app, providing you with important information.
Landi Renzo is the first company in its sector to provide drivers with extremely innovative Machine to Machine technology.
Landi Renzo Connect Informs You About
Fuel
The fuel consumption and the autonomy of your car
Emissions
How many emissions you are reducing
Dealers & Garages
A map of your nearest dealers and garages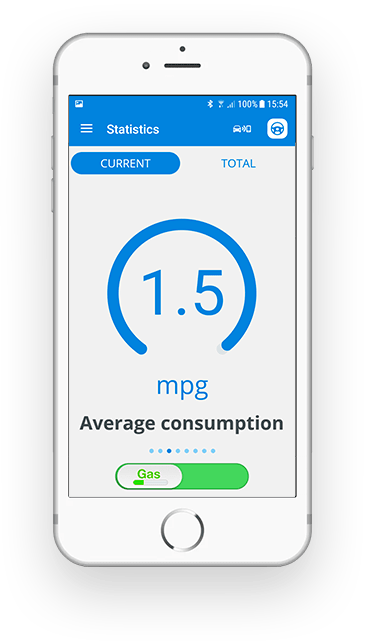 Have you ever thought that different driving styles have a different impact on your vehicle's fuel consumption? Gentle acceleration and braking and maintaining a constant speed are simple and immediate ways to save fuel.
The Connect system provides a real-time overview of your consumption and statistics.
More information, less pollution
If you own a LPG/CNG powered vehicle, you are already making a significant contribution to reducing pollutant emissions.
To see the environmental impact of your car in real time and how you can improve air quality, Landi Renzo Connect offers a convenient and intuitive user interface that lets you control your "greener" driving style.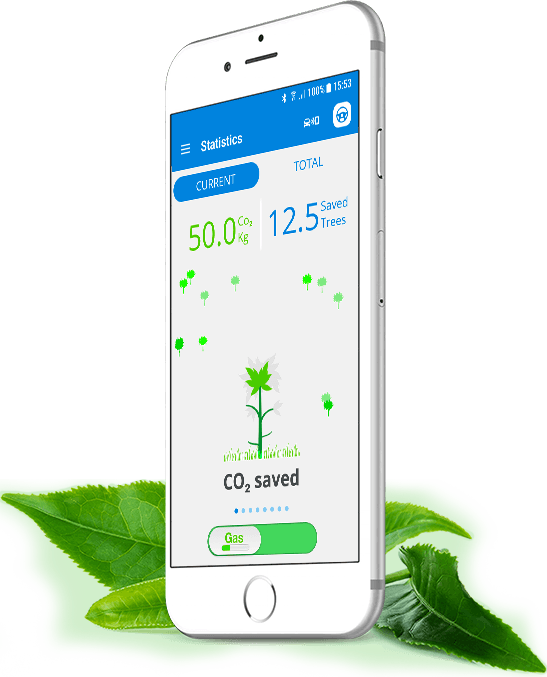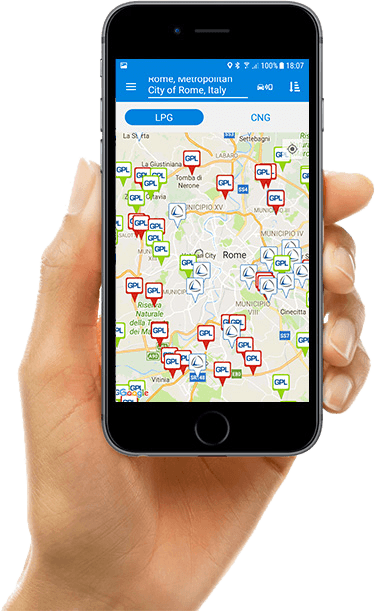 LPG/CNG Stations & Garages
With Landi Renzo Connect you can keep an eye on the area where you are driving. The application allows you to find the nearest LPG/CNG gas station and authorised Landi Renzo workshops.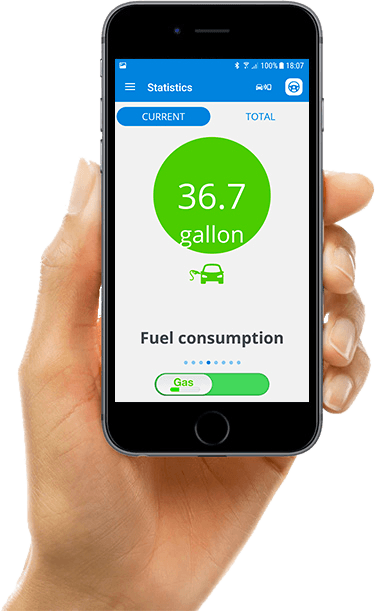 Onboard computer
How much gas am I consuming?
How much gas is there in my tank?
What is my remaining mileage autonomy before the next full one?
Landi Renzo Connect answers all these questions by providing you with an intuitive user interface very similar to a real on-board computer. You can also switch from petrol to LPG/CNG and vice versa directly from your phone.
Statistics
Follow the trend of consumption, savings and emissions of your car with Landi Renzo Connect's statistics: the statistics intuitively show you the return on the investments made with the installation of the gas system and how much you have contributed to the health of the planet.
Go to an authorised Landi Renzo workshop to install the Connect Dongle: This small device allows your smartphone to communicate with the gas control unit.
Before you download the app and purchase the Connect, you must perform a technical check in your trusted workshop. Available for 4-cylinder engines.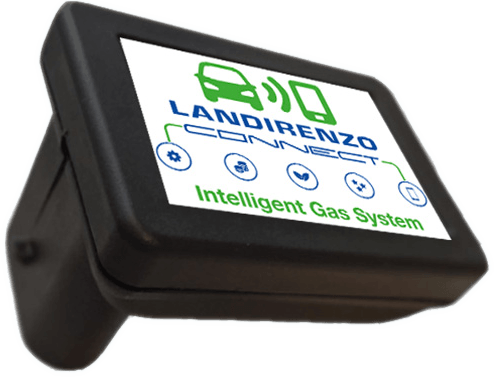 We look forward to hearing from you
Do you have any questions or suggestions?
Please contact us. We will be happy to help you.