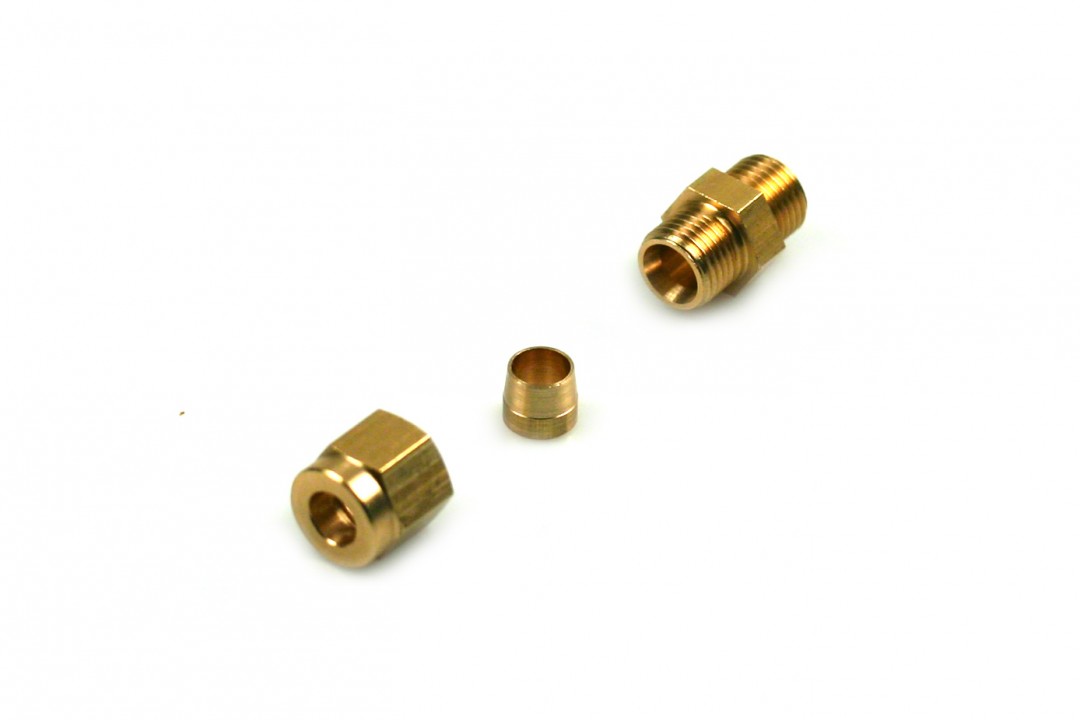 Inliner, Extended Screw-In Connector
With the DREHMEISTER compression fitting, a polyamide hose can be firmly fixed from one side thanks to the union nut and clamping ring, while the other side (M10x1 thread) is fixed to the intake manifold. The polyamide hose can therefore be inserted into the intake manifold in a controlled manner without being sucked in itself.
This method is used when converting vehicles to LPG in order to bring the injection point of the LPG fuel closer to the inlet valves. The temperature-resistant polyamide hose serves as an extended screw-in connector in the intake manifold. The outward end of the polyamide hose is connected to a 5mm or 6mm gas hose and a clamp and leads to the autogas injector.