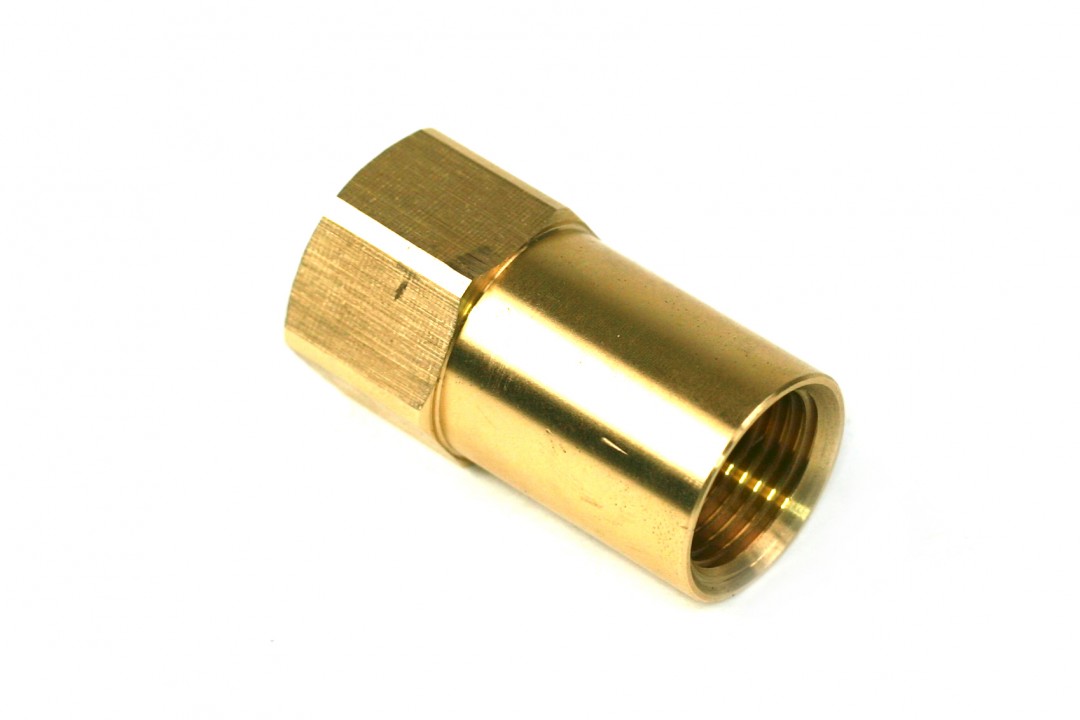 LPG Adapter, Filling Adapter, Autogas Adapter, Refuelling Adapter, Adapter for Refilable Gas Cylnders, Filling Point Adapter, Direct Filling Point Adapter
Adapter for direct refuelling of refillable gas cylinders with 80% filling stop function. The 3/4" - 16 UNF thread is mounted on the gas cylinder instead of the filling hose and an autogas tank adapter with W21.8x14 external thread is screwed on from the opposite side to enable direct refuelling at the cylinder.
Adapter is seamlessly made out of one piece – prevents leakage at the adapter
Precise manufacturing from high-quality brass – no sparking
Adapter is compatible with all ACME, DISH, bayonet and Euronozzle autogas tank adapters with W21,8×14 external thread
Note: Filling is only permitted at filling stations provided for this purpose. Only bottles with 80% filling stop function may be filled. Not compatible with ALUGAS gas cylinders.