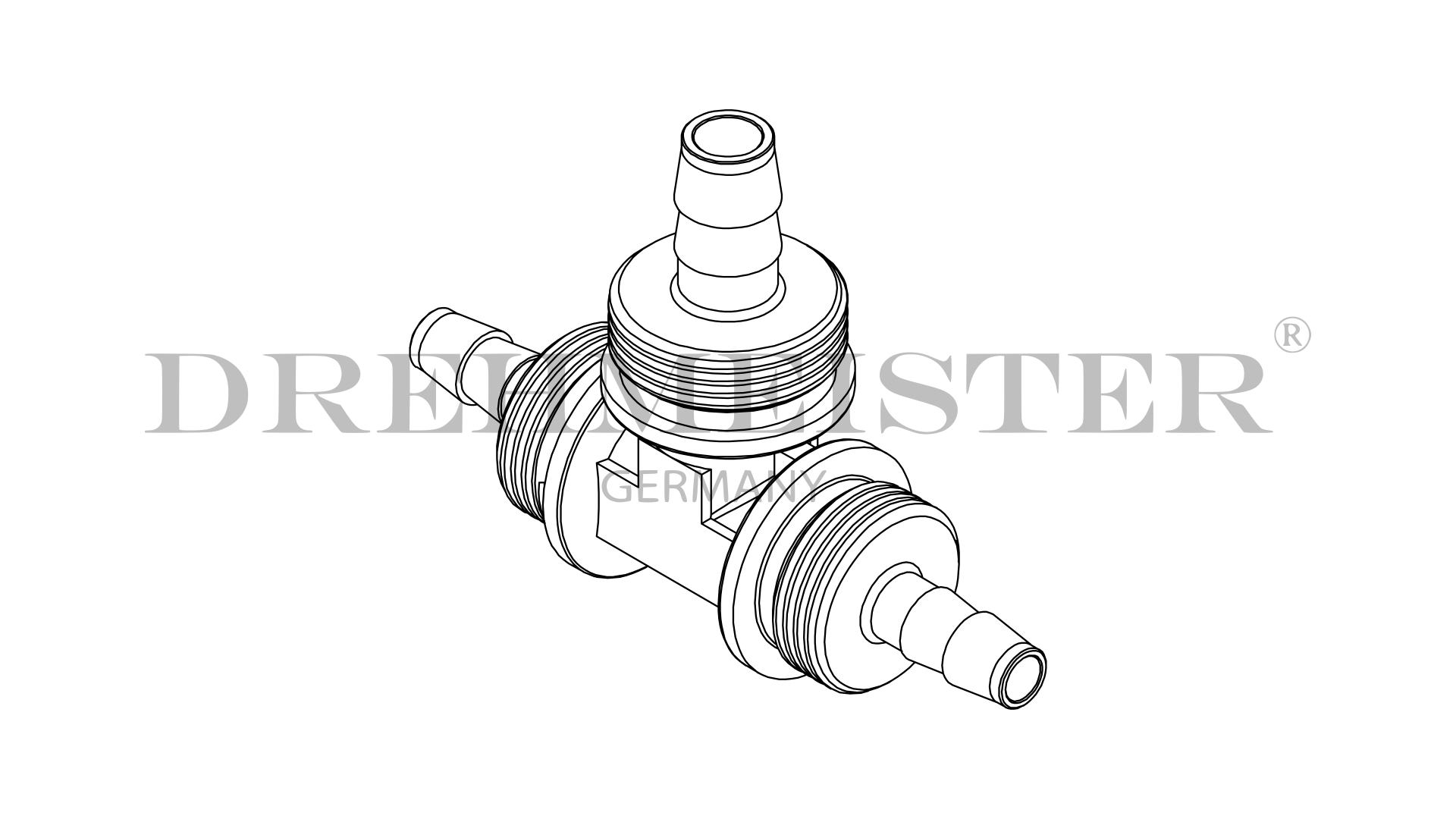 DREHMEISTER T-screw fitting for thermoplastic hose with ID 3/16″ and ID 1/4″ (6/8/6mm autogas hose)
Thermoplastic hose, flexible hose, flexible gas hose, flexible LPG hose, flexible autogas hose, T-piece, T-connector, T-splitter
The DREHMEISTER T-screw fitting is characterised by a particularly compact design and thus enables safe installation in confined spaces (e.g. in the engine compartment of a vehicle).
The T-screw fitting can be used as a splitter, connection or adapter piece for thermoplastic hoses.
A specific application from the automotive autogas sector is the distribution of the autogas from the tank to two autogas reducers (pressure regulators).
The thermoplastic hose is fixed with a cutting ring and an M14x1 or M16x1 coupling nut on the hose nozzle side.
Due to precise manufacturing accuracy, DREHMEISTER hose nozzles ensure a high level of tightness.
Note: Thermoplastic hose with 3/16″ inner diameter is referred to as "6mm hose" and 1/4″ inner diameter is referred to as "8mm hose".
DREHMEISTER T-screw fittings are compatible with the thermoplastic hoses available on the market.
Unfortunately there are no products available at the moment.