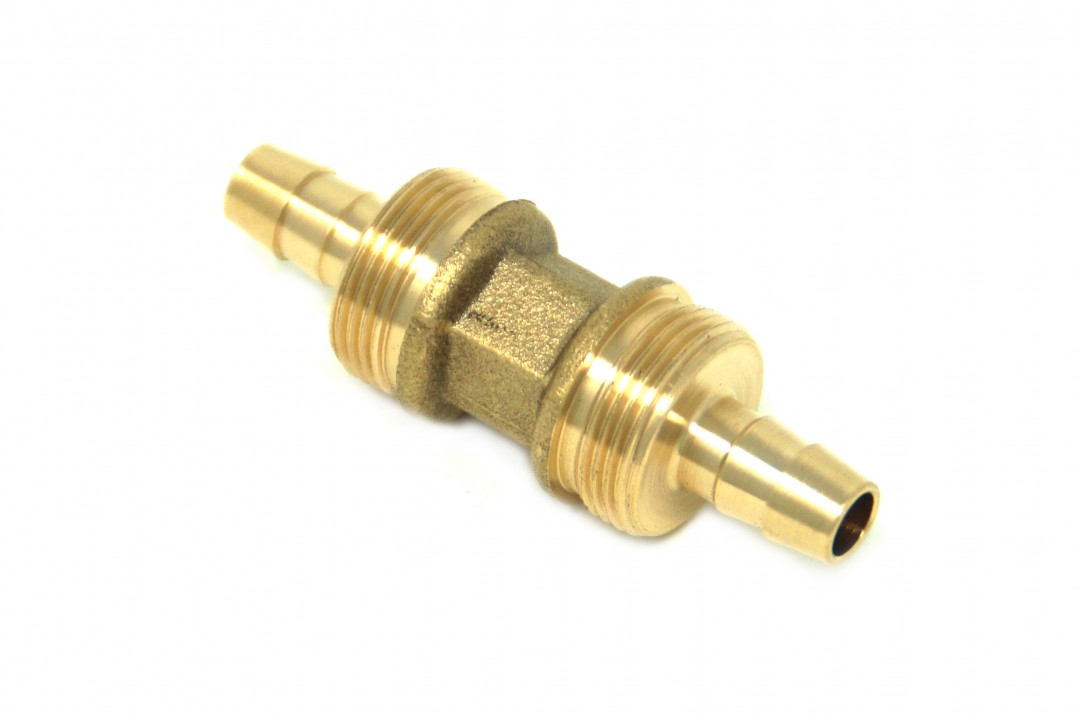 Thermoplastic hose, flexible hose, flexible gas hose, flexible LPG hose, flexible autogas hose, hose coupling, connection adapter
With its compact design, the DREHMEISTER hose coupling for thermoplastic hoses enables safe and space-saving installation. It can be used to adapt or extend thermoplastic hoses with an inner diameter of 1/4" (8mm autogas flexible hose). The coupling has a hexagonal shape in the middle and can be fixed with a wrench or pliers to tighten the coupling nut on both sides.
The thermoplastic hose is fixed with a cutting ring and an M16x1 coupling nut on the hose nozzle sides.
Due to precise manufacturing accuracy, DREHMEISTER hose nozzles ensure a high level of tightness.
Additional
Hexagonal shape for better mounting
M16x1 connection thread on both sides
Compatible with 1/4″ thermoplastic hose or 8mm autogas flexible gas hose
Note: Thermoplastic tubing with 1/4″ inner diameter is called "8mm tubing" in technical terminology.
DREHMEISTER screw-in fittings or hose couplings are compatible with the thermoplastic hoses available on the market.
Unfortunately there are no products available at the moment.