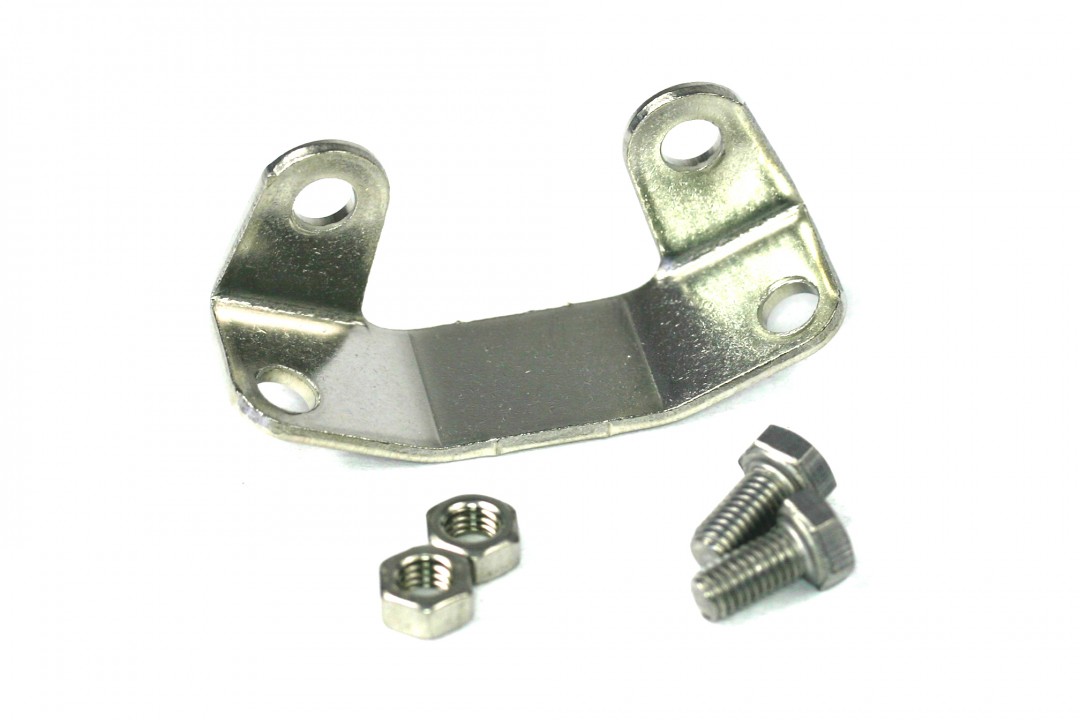 Fastening for Mini Filler Valves, Mini filler neck, Filler Neck Behind the Lid, Mini Filler Nozzle
The DREHMEISTER Fastening Bracket is made of stainless steel. Its compact design allows safe mounting even in tight spaces.
The DREHMEISTER fastening bracket for mini filling valves is mainly used for mounting LPG filler necks behind the petrol tank lid. The LPG filler neck is fixed or suspended behind the petrol tank lid by means of a fastening bracket.
The fastening bracket is universally applicable and can be used with almost any vehicle. It is compatible with all Tomasetto, OMB and Rotarex LPG filling valves for mounting behind the tank lid.
It has two fixing points for mounting on the inner tank lid housing and two fixing points for the filling valve (average distance 33.2 mm).
Additional
2 stainless steel screws + nuts for mounting the filling valve are included