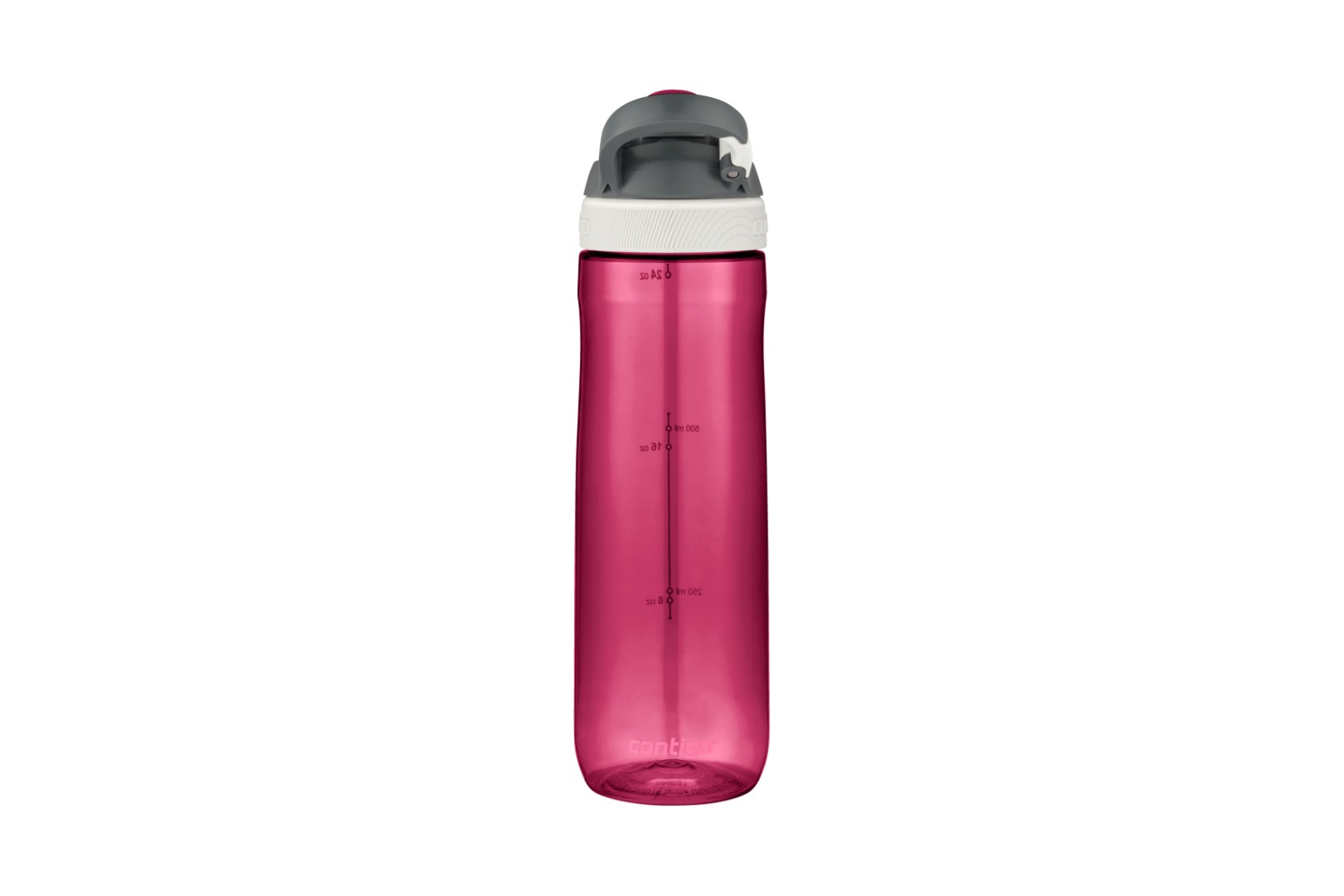 | | |
| --- | --- |
| Color | Very Berry |
| Dimensions | 26.5 x 9.5 cm |
| Volume | 720 ml |
| Weight | 200 g |
| Material | Tritan |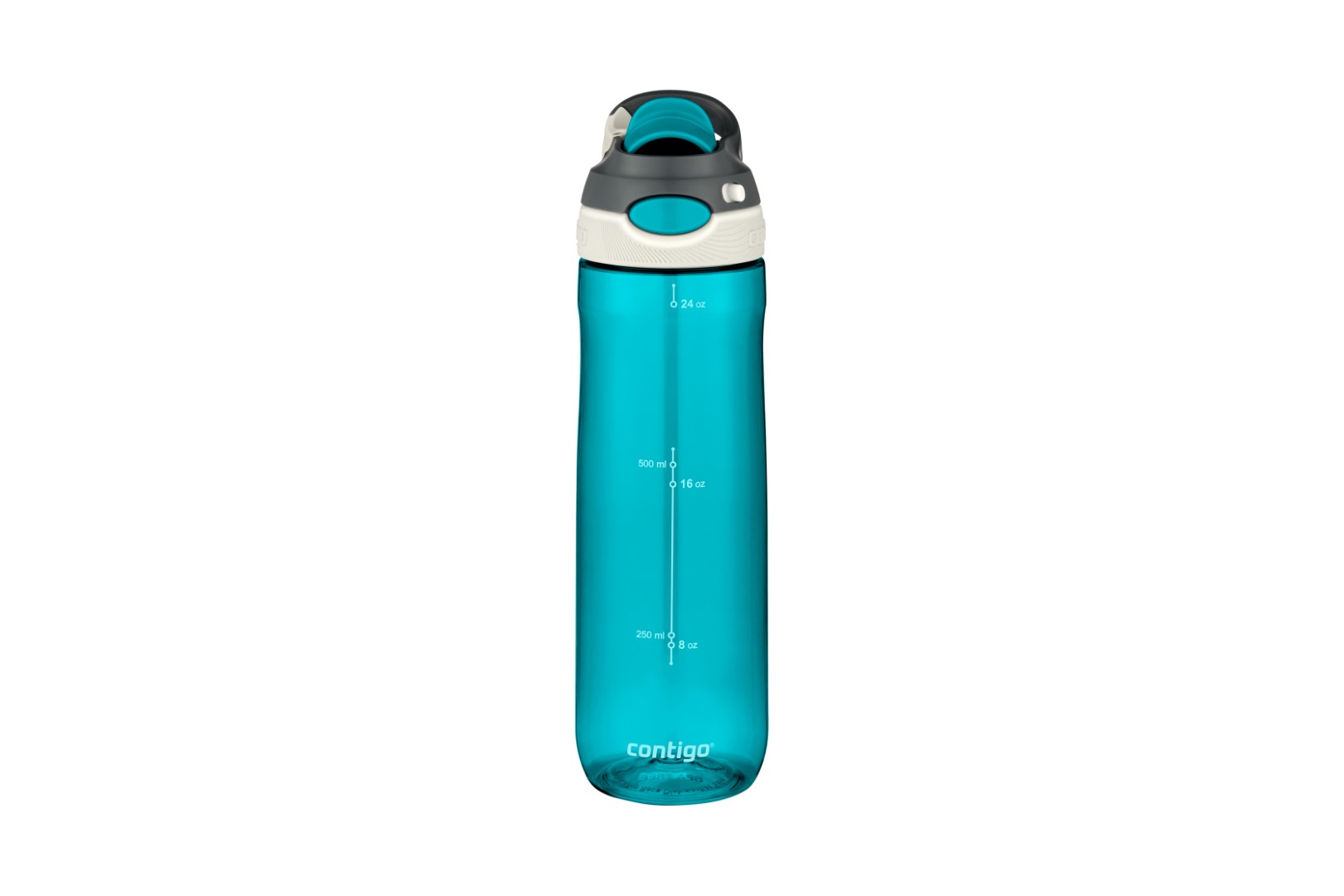 | | |
| --- | --- |
| color | Scuba |
| Dimensions | 26.5 x 9.5 cm |
| Volume | 720 ml |
| Weight | 200 g |
| Material | Tritan |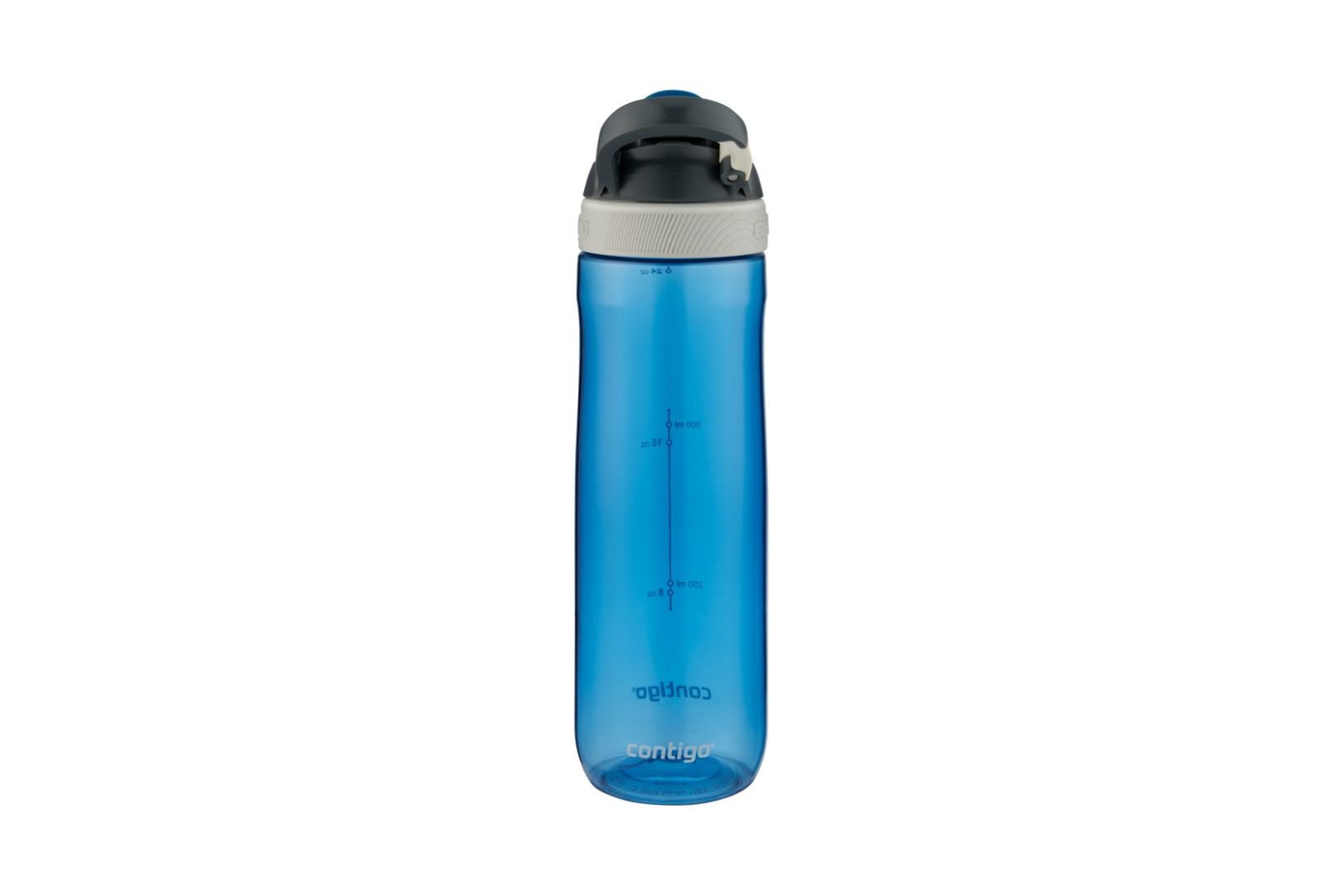 | | |
| --- | --- |
| color | monaco |
| Dimensions | 26.5 x 9.5 cm |
| Volume | 720 ml |
| Weight | 200 g |
| Material | Tritan |
The Chug has an extra large opening so that you can drink as much as possible as quickly as possible.
Thanks to the AUTOSPOUT® technology, operating the bottle with one hand is child's play. All you have to do is press the button and close it again after drinking at the protective cover. The special locking mechanism prevents unintentional pressing of the AUTOSPOUT® button. The carabiner clip makes it easy to attach the bottle to your bag or belt. This drinking bottle is made of a robust, innovative plastic: Tritan™, which prevents deposits, is odourless and 100% BPA-free. Of course, this water bottle can be washed in the dishwasher.
Made from Tritan™
a tasteless and impact-resistant plastic
The product is not suitable for hot liquids. Use only cold liquids.
Not suitable for carbonated drinks or drinks with pulp.
Make sure the cap is properly screwed on the neck of the bottle before drinking
Avoid accidentally pressing the button by making sure nothing is in its immediate vicinity
Don't overfill. Fill liquids only up to the mark
Do not heat in the microwave or freeze
Do not use if the product is damaged
To avoid damage to the lid, do not twist or pull on the mouthpiece cover.
The AUTOSPOUT® lid is intended for use with your Contigo® drinking bottle only. Do not use with any other product.
Detailed care instructions
Rinse thoroughly before first use.
Rinse the lid with warm water after each use, opening the mouthpiece so that water can flow through.
The bottle and lid are dishwasher safe in the top rack
For manual cleaning, soak the lid in warm rinse water for 10 minutes. The body can also be cleaned in warm water with a mild detergent. Rinse the lid and body thoroughly before use.
Always store drinking bottle with lid unscrewed to allow all parts to dry completely.