Yemen: Helping under Extreme Conditions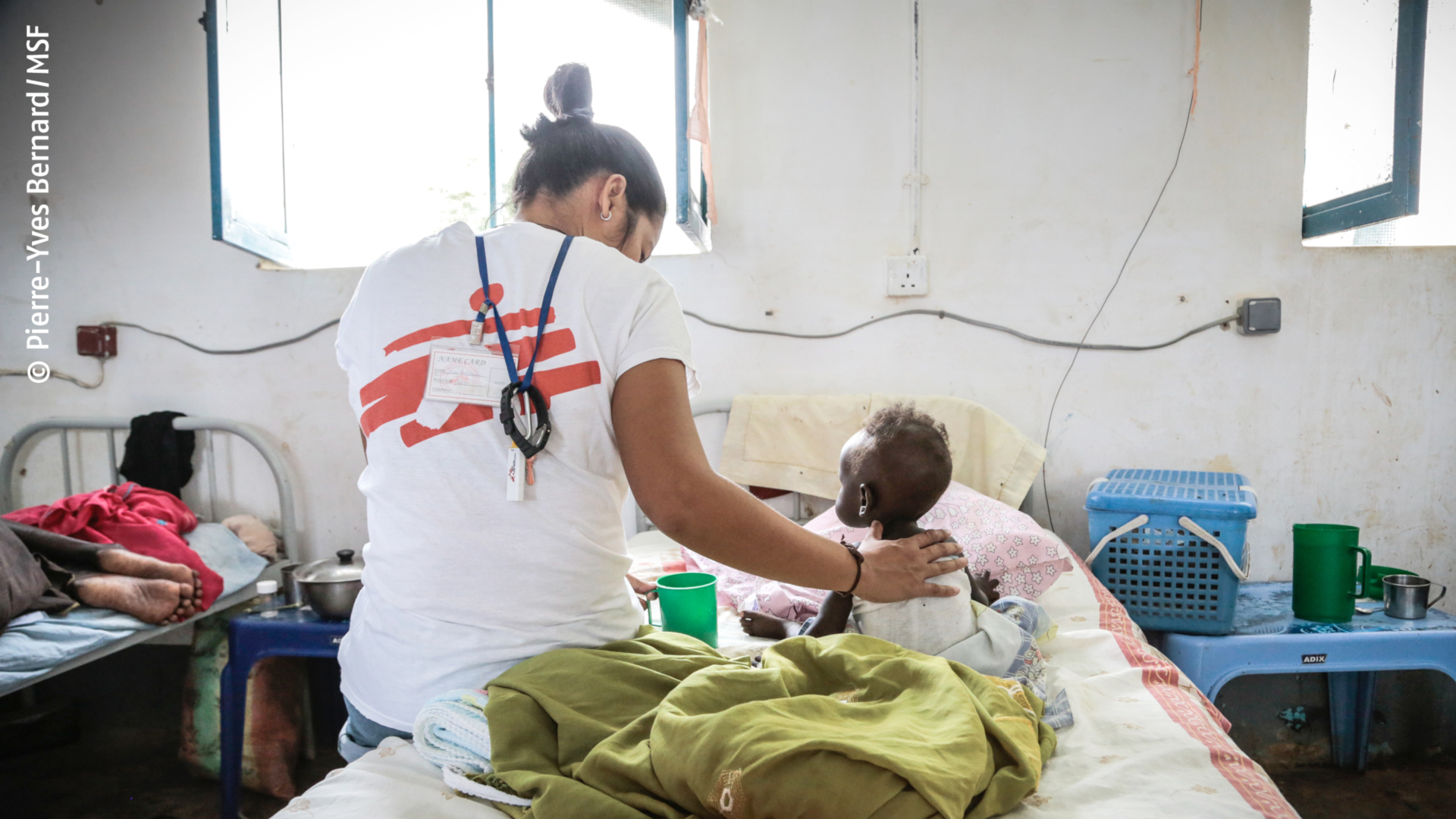 Yemen: In the hospital in Aden, the teams from Doctors Without Borders are engaging in life-saving operations.
The population in Yemen has been suffering from a brutal conflict since March 2015. Air raids hit hospitals and schools time and again. The facilities of Doctors Without Borders have also been attacked several times. Nearly 2,000 Yemeni and international workers are providing emergency aid under these extreme conditions. The teams are working directly in hospitals and health centres in Yemen, as well as supporting 24 medical facilities in the country. The assistance ranges from surgical procedures, obstetrics, and mobile medical teams, through to the provision of water and other supplies.
With € 5,000, Doctors Without Borders can acquire surgical instruments, bandages and medicines for 135 emergency patients. With € 3,000 or € 10,000, that would be 80 emergency patients or 275 emergency patients.
Nigeria: Emergency aid for Malnourished Children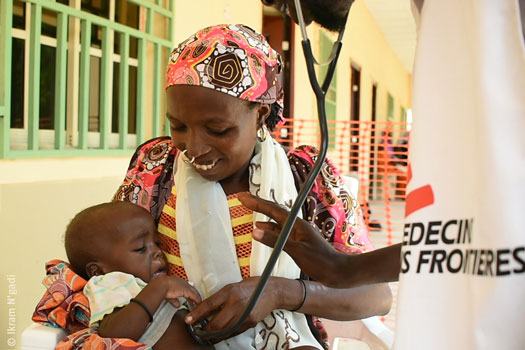 This mother came with her child for an examination to a Doctors Without Borders health centre in Northern Nigeria. Malnourished children usually also suffer from malaria, respiratory infections or diarrhoea.
Around two million people are fleeing North-eastern Nigeria. They are seeking protection from fighting between the Boko Haram armed group and the Nigerian military. A large portion of the displaced people are living in makeshift camps under the most difficult of conditions. Almost everything is lacking for supplying this enormous amount of people. Many children are emaciated and in mortal danger. The teams of Doctors Without Borders are treating the sick, providing for the acutely malnourished children, distributing relief supplies, food and water. The workers are organising large vaccination campaigns, especially to protect the weakened children from diseases such as measles.
With € 5,000, Doctors Without Borders can, for example, provide more than 220 malnourished children with ready-to-use therapeutic food for four weeks. With € 3,000 or € 10,000 that would be more than 130 children or 450 children.