Gas cylinders or gas tanks make you independent of conventional energy sources. It doesn't matter whether you use them in the commercial sector, for example in construction, gastronomy, in the leisure sector as motorhome owners, for barbecuing or on your boat. Liquid gas is your efficient, environmentally friendly and versatile partner.
In contrast to conventional gas cylinders and gas tanks, refillable ones are equipped with an 80% filling stop valve. In addition, these gas cylinders and tanks have a 27 bar pressure relief valve.
Gas Cylinders & Tanks
We always have the right solution for your mobile gas supply, whether it is in a boat, a camper or a caravan.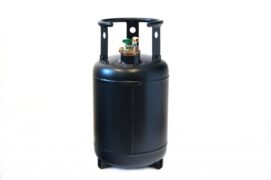 Gas Cylinders
LPG gas cylinders are available from 12.7 up to 36 litres capacity, in aluminium, steel and composite. Open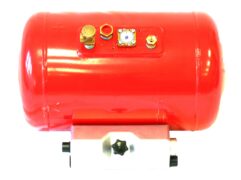 Vapour Cylindrical Tanks
Vapour cylindrical tanks can be used flexibly. They can be mounted both inside the vehicle/gas box and underneath the vehicle. Thanks to ECE 67 R homologation, the 10 year test period is no longer necessary. Open